Events at Thrive Family Chiropractic & Acupuncture
Pathways Connect Monthly Mom's Gathering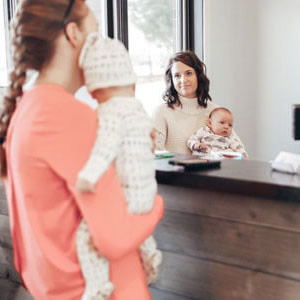 Thrive Family Chiropractic Office
Fourth Wednesday of the Month – 9:30 AM – 10:30 AM
Being a new parent can be an isolating experience, but it doesn't have to be.
The best advice you can get as a new or expectant parent is to get as much support as possible, but it can be difficult if you live far from friends or family, or if your social circle isn't geared around young children. Join our group of wellness-minded parents and connect with a new social circle.
The Pathways Connect mom's gathering is a standing monthly meeting on the 4th Wednesday of each month from 9:30 AM – 10:30 AM. It's a group of mom's (and dads if they choose) that meet together to discuss an article of the Pathways to Family Wellness magazine and it's a safe space for them to ask questions about wellness/holistic choices, options and support. Join a supportive family of parents who are also new to parenting. This is a great way to make new parent friends and create a social circle for you and your child.
If you're interested in more information or would like to RSVP, please email us at events@thrivelincoln.com

Events at Thrive Family Chiropractic & Acupuncture | (402) 615-6022