Meet Dr. Shelby Lafler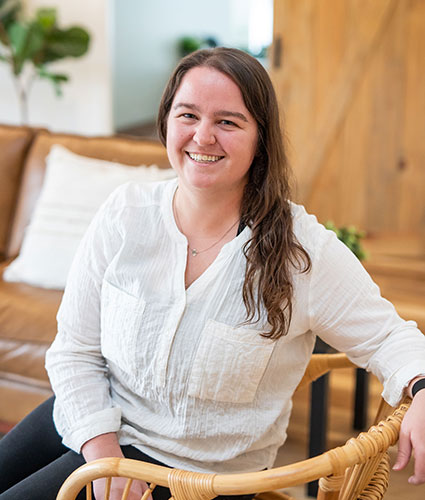 After a sports injury that could've ended her softball career, Dr. Shelby sought out the help of a chiropractor. After returning to play only a month after the injury, Dr. Shelby shadowed and explored chiropractic. Chiropractic offices were so inviting and felt like a family. While off for the summers in college, she spent time interning at offices and felt that the chiropractic life was the one for her. That is where she found her passion for families and especially kids.
Born in Lincoln, Nebraska, Dr. Shelby received her Bachelor of Health Science from the University of Nebraska at Kearney. She then continued her education at Palmer College of Chiropractic in Davenport, Iowa where she received her Doctor of Chiropractic degree in February of 2020.
Care for All Ages
Her passion is working with kids of all ages and their families. She recently moved back to Nebraska after starting her career caring for families in Wisconsin. She is ready and excited to provide your family with the best neurologically focused chiropractic care!
EXPLORE OUR SERVICES


Dr. Shelby Lafler | (402) 615-6022