Meet Dr. Nicole Laska
In high school, I was struggling with bad headaches. Despite trying everything, from getting my eyes checked, drinking more water, and taking painkillers, nothing worked for me.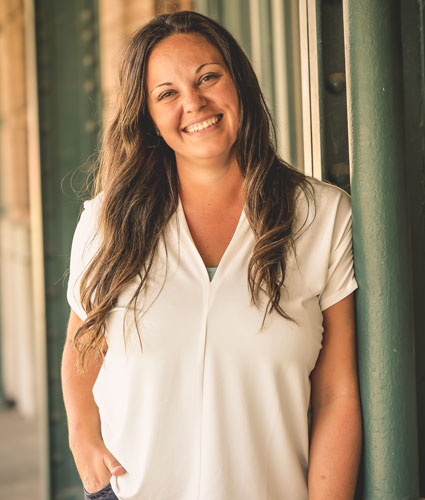 Dr. Nicole's dad made her a chiropractic appointment. Although she was a bit scared as she didn't understand what chiropractic was about, she got adjusted. "Afterward, I felt like I was partly me again!" Dr. Nicole got some instant relief and was able to think again. For her, chiropractic made such a huge impact on her life and how she could function again. "I always wanted to do something to help people, and realized that chiropractic is the way to do it."
Chiropractic Education
Dr. Nicole earned her Doctor of Chiropractic from Palmer College of Chiropractic in Davenport, Iowa. Palmer is considered the "Fountainhead of Chiropractic." The clinical abroad work that Dr. Nicole did in Bequia solidified her love for chiropractic. While spending time on that island, working under pediatric specialists, she adjusted many children.
That experience grew my love to help kids function, grow naturally, and to do more in life.
Helping Patients Thrive Through Natural Care
Dr. Nicole wants patients to function at their best so that they can live vibrantly and have that full-body experience. "With chiropractic care, their bodies' natural healing abilities can do what they need to without the need for medication or antibiotics."
While Dr. Nicole sees patients of all ages, she particularly enjoys caring for families and pregnant women. "I want my patients to know that chiropractic is an excellent option and can help them live healthier lives."
EXPLORE OUR SERVICES »
Getting Great Results for Young Children
One of Dr. Nicole's youngest patients was a little girl who couldn't crawl or walk very much. Her parents were worried and didn't know what to do. After Dr. Nicole gave her some light tonal adjustments, the girl was crawling. Dr. Nicole finds it fulfilling to help little ones like this girl reach their developmental milestones.
She also sees lots of children with constipation. Once under her care, they are able to go to the bathroom.
Outside the Practice
When she's not caring for patients, Dr. Nicole likes to be outdoors, hiking, biking, or spending time at the lake. Reading, traveling, and experiencing different cultures are her other favorite things to do.
Book an Appointment
Contact us today to schedule an appointment with Dr. Nicole!


Dr. Nicole Laska | (402) 615-6022